When:
01/05/2019 @ 7:30 pm – 8:30 pm
2019-05-01T19:30:00+01:00
2019-05-01T20:30:00+01:00
Where:
Jacksons Lane
269A Archway Rd N6 5AA
Contact:
Nikita Karia
020 8341 4421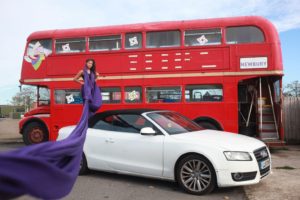 Where are you from? How did you get here? Do you like spicy food? Sometimes you laugh it off. Sometimes you keep quiet. Sometimes you decide to speak up. Sometimes you shout. The Brownie Club is a show about race, identity and fitting in, exploring the experiences of women of colour as they choose when, where and how to respond to racism. Combining striking aerial circus with physical theatre and spoken word, it takes a joyful, honest and candid look at the assumptions made about people of colour, and asks: What happens when we begin with a different set of questions?
A co-production with Jacksons Lane.
Age guidance: 14+