When:
08/06/2019 @ 11:00 am – 4:00 pm
2019-06-08T11:00:00+01:00
2019-06-08T16:00:00+01:00
Where:
OmVed Gardens
Townsend Yard
Highgate
N6 5JF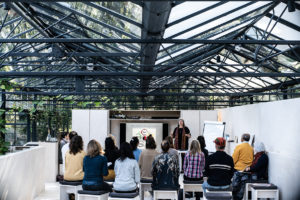 Lori Hillman returns for her Five Elements and Food Energetics workshop series.
An experiential workshop for learning and healing. We will use tools from the tradition of Five Element Taoist medicine. This ancient wisdom, with its practical solutions, is as appropriate today, if not more so, than it was 4,000 years ago.
The Fire Element (Summer)
Understanding and healing the heart, small intestine, pericardium and san jiao and their associated emotion
Joy/depression
Food energetics for supporting the heart and calming anxiety