When:
2018-09-22T00:00:00+01:00
2018-09-23T00:00:00+01:00
Where:
Kenwood House Gardens
Hampstead Ln
Highgate
London NW3 7JR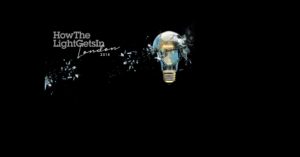 The world's largest philosophy and music festival is coming to London in the summer of 2018. Feed your minds, bodies and souls at HowTheLightGetsIn. For one weekend only, you'll find the world's leading thinkers debating today's biggest ideas in the spectacular grounds of Kenwood House on Hampstead Heath.The festival is packed with stimulating debates covering topics from politics, art, philosophy and science. The impressive line up includes psychologist Steven Pinker, author and playwright Deborah Levy, post-colonial theorist Homi Bhabha, activist and filmmaker Tariq Ali, philosopher Rebecca Goldstein, mathematician and Hawking collaborator Roger Penrose, and many others.
Alongside a range of debates, talks and workshops in London, there will be fantastic acoustic music acts making for a wonderful atmosphere at a beautiful location.