When:
29/04/2017 @ 11:00 am – 4:00 pm
2017-04-29T11:00:00+01:00
2017-04-29T16:00:00+01:00
Where:
Highgate Gallery
11 South Grove
Highgate, London N6 6BS
UK

Contact:
Rupert Craven
020 8340 3343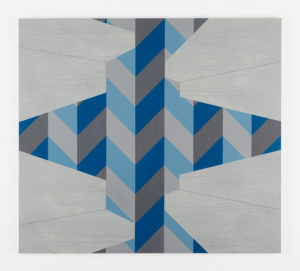 Image: I Heard it on the Radio ©Karen Loader, 2016. All Rights Reserved
KAREN LOADER's artistic interests centre around the differences and similarities between place and space. She sees place as somewhere real and tangible, that can be experienced through the senses, and space as something abstract that is felt rather than observed. Her work explores the transition from one to the other and how both are inevitably intertwined.
Her artistic process begins with walking around a place and documenting it photographically, noting things such as architectural shapes, the textures of walls, the odd juxtapositions of objects and the colours that stand out. For this exhibition, she explored her local neighbourhood – the area between Holloway and Highgate, taking in the back streets and alleyways that branch off the A1 carriageway. Moving through a place physically helps her to construct a rhythmic interpretation of it and, when combined with focused observations, the character or personality of the place starts to emerge. This is a purely subjective act and the outcomes can vary depending on the place and her perception of it.
Back in the studio, she works with these elements of rhythm and observation taking them into intuitive drawings that play with spatial divisions and colour variations. The final stage is to scale up these two processes into larger paintings that hopefully retain some of the mood of the place in which she started. Her aim is to convey an atmosphere of place that can act as a trigger for memory and association and encourage the viewer towards a more contemplative reading of the work.
She often works within the set parameters of a grid format which allows for infinite possibilities to explore spatial and structural juxtapositions, but she is always looking for the moments when the mathematical harmony is disrupted by a slippage in symmetry. Her use of a muted colour palette in thin layers of acrylic paint adds to a sense of disorientation as the eye struggles to focus on a particular point and the mind jumps from shape to shape as it attempts to make connections. Colour plays an important part in creating both the harmony and the disruption of space and is strongly related to the original starting point of a place.
Karen has lived in Holloway for over 25 years. She studied sculpture and installation at the University of East London graduating in 1999. She is currently studying for an MA in Fine Art at The City & Guilds of London Art School. Her work has been widely exhibited since 2002 and she has curated a number of exhibitions in the UK and abroad.
Gallery open Tuesday-Friday 1-5pm, Saturday 11am-4pm, Sunday 11am-5pm; closed Mondays.  Exhibition continues until 11 May.