When:
15/06/2023 @ 11:00 am – 5:00 pm
2023-06-15T11:00:00+01:00
2023-06-15T17:00:00+01:00
Where:
Highgate Gallery
HLSI
11 South Grove
London N6 6BS

Contact:
Lisa Bjorkstrand
02083403343
Maggie Jennings: Verdance at the Highgate Gallery
These vibrant drawings and paintings from nature are active celebrations of the energy and urgency of life, and life's transformation and decay. They develop themes from Jennings successful show at Highgate Gallery 5 years ago. The shock of Covid lockdown caused the artist to experience both claustrophobia and a liberating freedom from established routine. She spent time sketching her garden's wild proliferation; the mass and tangle of plant growth studied up-close giving rise to a wealth of visual information, resulting in some paintings being worked like tapestry. These shown alongside her delicate prints of individual plant studies.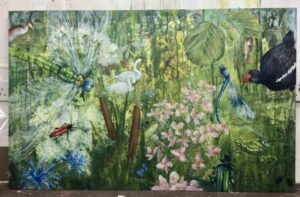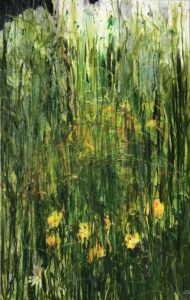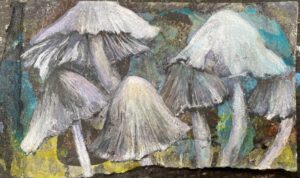 Wednesdays to Fridays 13:00-17:00, Saturdays 11:00-16:00 Sundays 11:00-17:00, Mondays & Tuesdays Closed
Private View: Friday 09 June 2023 18:00-20:30