The Calendar now uses its own login system so you need to create an account directly on this site rather than use a 'social login' as was the case in the past, though you can also try the 'Set a new password' link if you know the email address linked to an existing login method.
Create a new account now > or Set a new password >.
The steps to creating an account are as follows:
1. The above link take you to a dialogue where you need to choose a username and enter your email address. Note this cannot be an email address already in use on this site. If you find you cannot use the email address you want contact us at info@highgatecalendar.com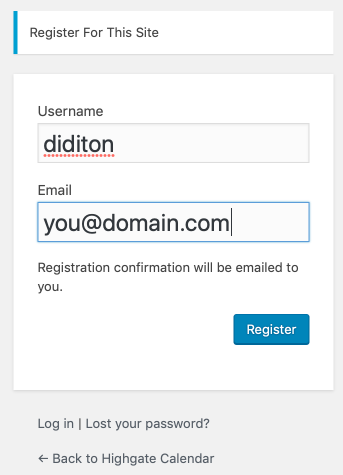 2. You will get a 'registration complete' message at which point you should check your email. It may take a short time for the email to arrive.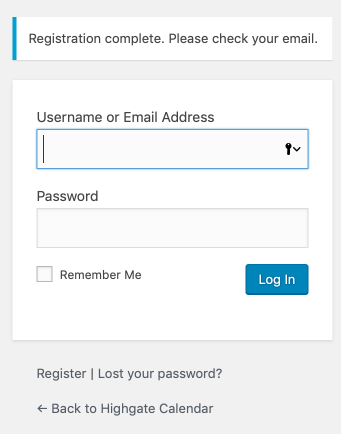 3. Follow the link in your email

4. Create a secure password.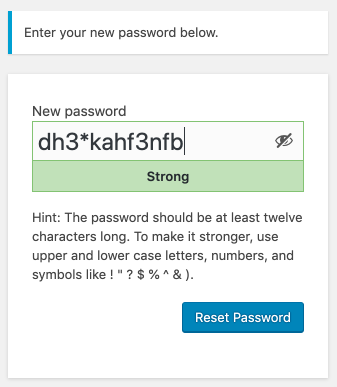 5. You can now log in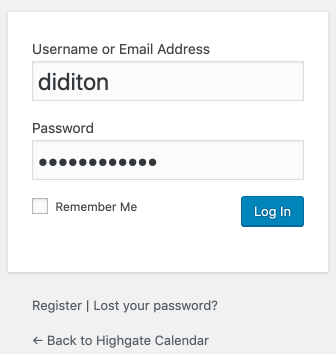 Once logged in create a new event by clicking the '+ New' at the top left of your screen and choosing 'event'

Back to the Calendar Home Page >